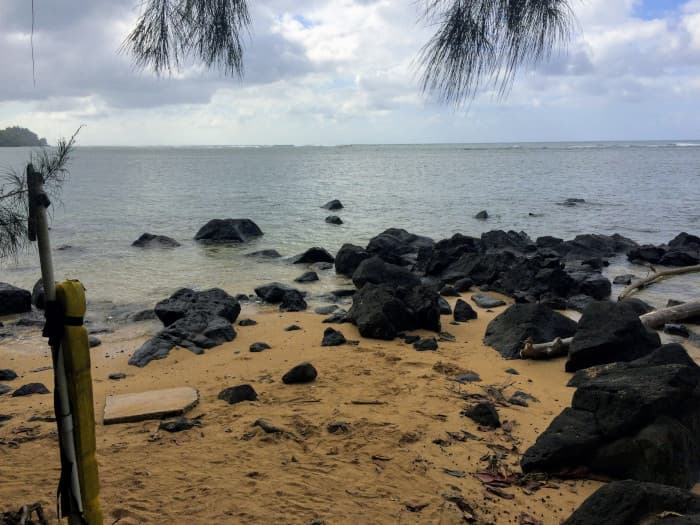 This is just a small pull out along the end of Anini Beach past the Anini Beach Park. It has parking on either side of the road, and isn't much of a beach, but rather a collection of rocks and sand shaded by some large trees. You'll know you found it when you see the tsumani warning tower, and if you see the Private Road sign, you know you went too far.
Usually the road isn't as bad in this spot, and parking is available. However it's such a small beach, there isn't room for many people. If you find it full, walk down the beach in either direction (or road) to find another sandy spot to park your chair. There is a slight current taking you down towards Wyllie Beach, but rarely is strong in the summer months.
It's a fun place for kids, they can explore the rocks, and there is usually plenty of sand to dig in. There is a lot of shade, so depending on time of the day, you may not have much sun. Also this area can be windy, as much of Anini Beach is, but waters are typically calm.
You can sit and watch the Kite and Wind Surfers, and the many snorkelers that frequent the waters looking for turtles and other fish.