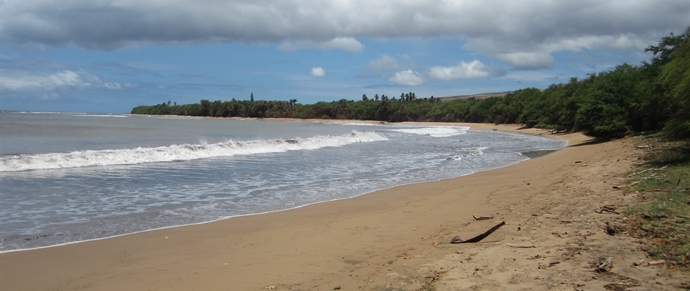 This beach is best known for it's surf break known as infinities. The nickname was given because the waves seem to ride "forever". The water is murky very silty, and the beach itself it muddy and not desirable for swimming.
This beach is really only for expert surfers or brave body boarders. The best break is on the east side of the rock outcropping. Be sure to walk along the beach as the nearby land is owned by private individuals.
Safety
Don't get killed crossing the road. Traffic is very fast and hard to see here. Also the waves can be very strong and swimming is not recommended.