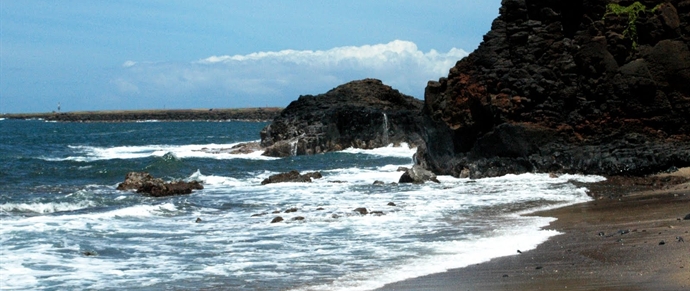 Glass Beach isn't mentioned in most guidebooks, and there are no signs directing drivers to it, but it can be a bonanza for collectors of sea glass. The shoreline of Glass Beach is covered with millions of brown, aqua, clear and blue sea glass pebbles.
You will find lot of sea glass on this beach from old bottles, flasks, windshields and windows that has been smoothened by moving ocean water and time. It takes the ocean about 10 to 30 years to create each glass frosted, jelly bean-like pebble you will find.
The glass found at Glass Beach was mainly from broken bottles and auto glass dumped by Swiss Cheese Shoreline on the western end of Kauai.
Glass Beach is best for beach combing only. Please don't take any of the glass, leave it for others like you to enjoy for many years. This beach is easy to find, just look for the large tanks of gasoline near Port Allen. A tip for husbands: make sure to bring a comfortable chair when visiting this beach with your spouse.
Safety
Swimming is not recommended because the beach is rocky.
Video