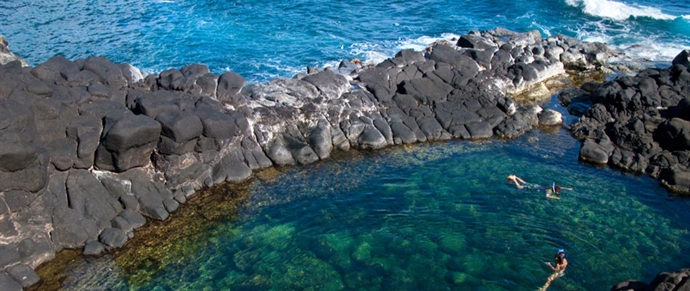 Queens Bath is named after the mother of Prince Albert, which is where the Kauai city of Princeville gets its name. This interesting pool is worth the steep and sometimes treacherous trip to see it.
The path drops roughly 100 feet as you decent down to the coast. You'll need to hike down the overgrown red dirt trail to cove.
On the way down, take note of the waterfall to the right, a perfect resting point to cool off on the return climb back up.
Along the path to Queen's bath you'll see interesting rocks in the associated stream. There are many spots along this trail to stop and take pictures of the waterfall and the stream. Because Queen's bath has become so popular expect to run across other people along the path.
Also, make sure you're wearing good footwear. Bare feet or aqua socks won't provide enough support as you walk across the lava rock to Queen's bath.
When the trail opens at the bottom of the bluff the cove in front of you is a great spot to watch sea turtles in the surf. The reef area is coated with algae which draws the turtles to the cove.
From this cove, go left and carefully negotiate the lava rock roughly 250 yards to find Queen's Bath.
The views of the ocean and the rocky shoreline here are excellent and even with calm surf, you'll see waves crash on the rocks shooting spray high into the air.
Equipment Required
Good Footwear (for rock hoping)
Safety
Step carefully down the path as it has many tree roots and rocks to step over on the way down. The path narrows at various places so make sure you're in good enough physical shape to grab a friend or an overhanging branch in order to maintain your balance.
One word of warning. On Kauai the surf during the winter and through early comes crashing in and over the lava rocks, so be very careful.
Video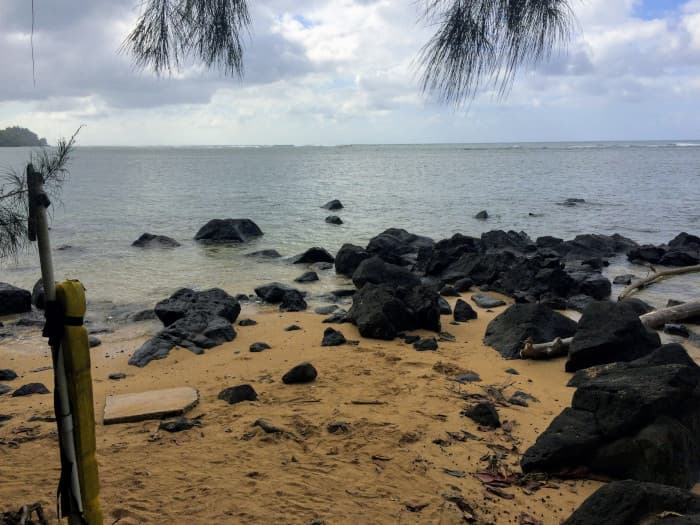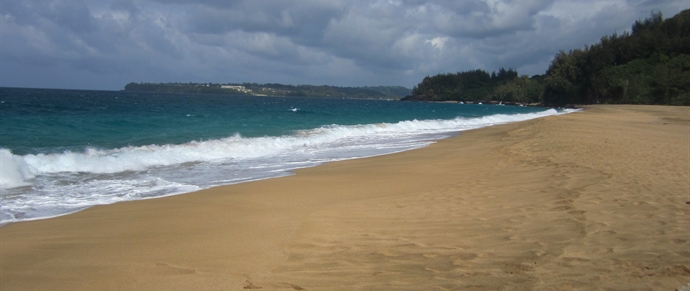 Lumahai Beach (West)
Lumahai Beaches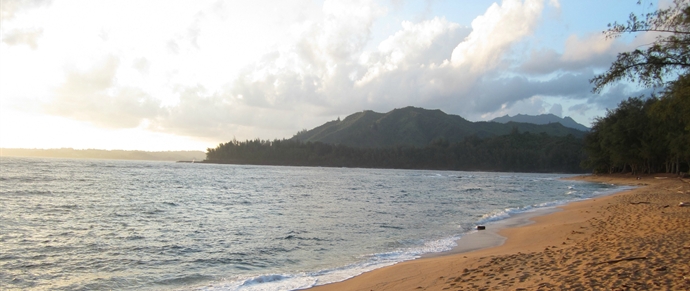 Wainiha Beach Park
North Shore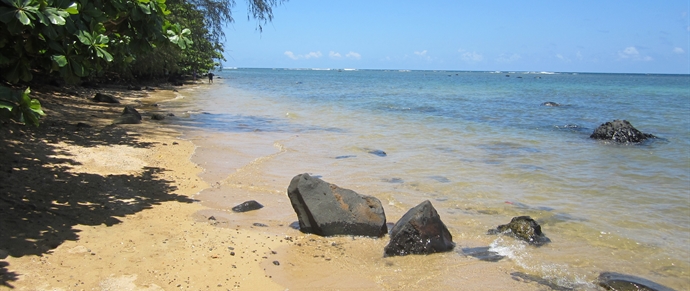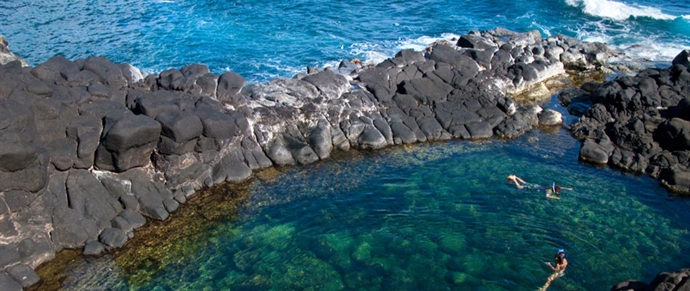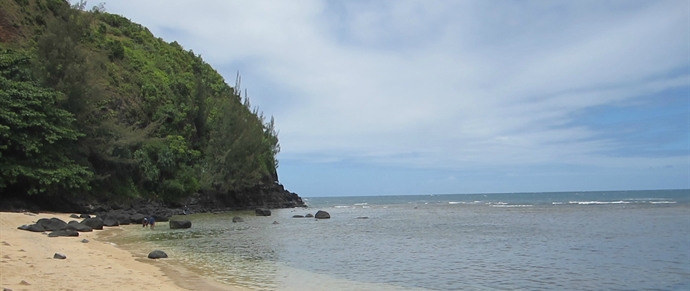 Sea Lodge Beach
North Shore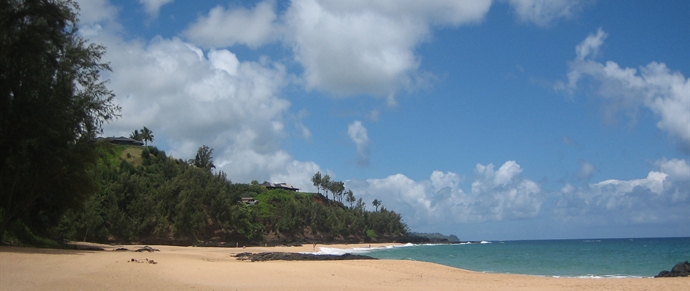 Secret (Kauapea) Beach
North Shore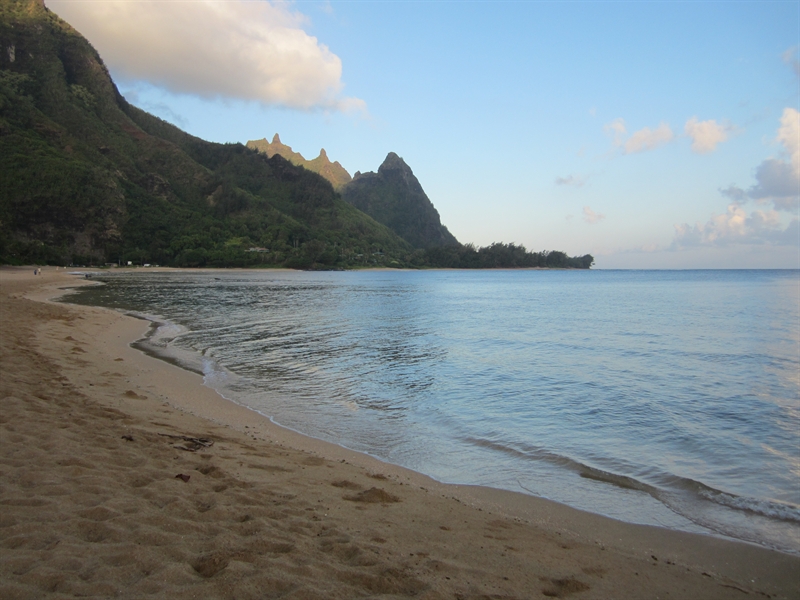 Tunnels Makua Beach
North Shore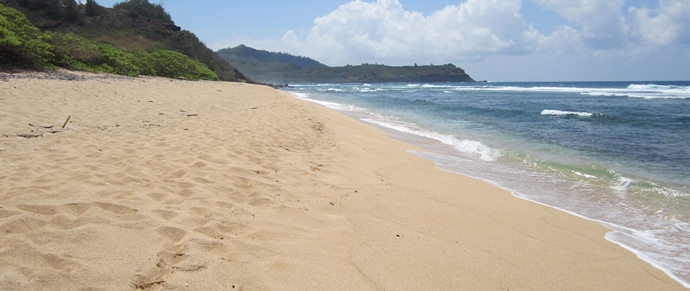 Waiakalua Beaches
North Shore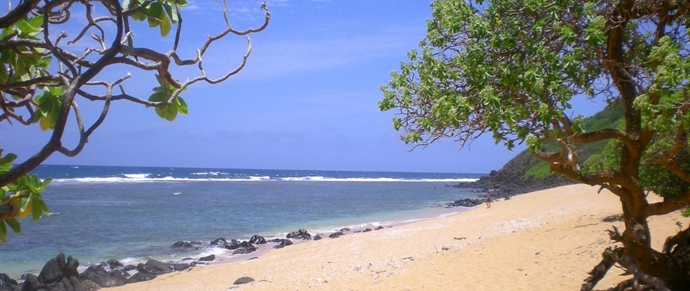 Larsens Beach
North Shore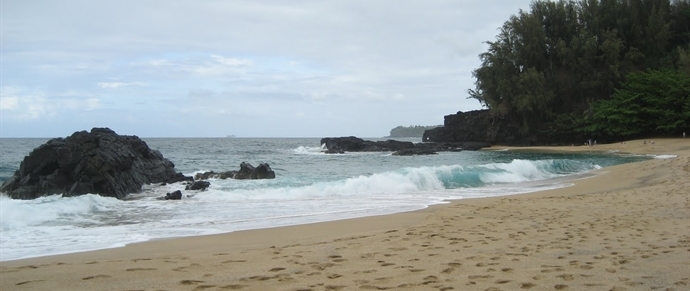 Kahalahala Beach
Lumahai Beaches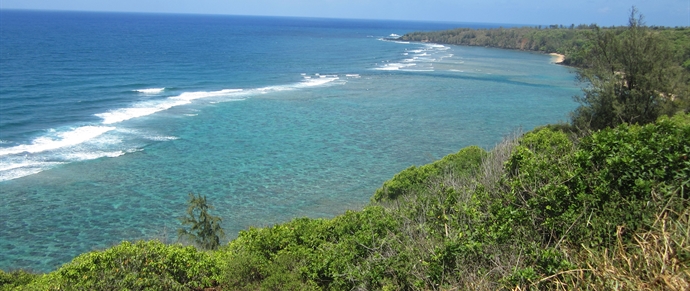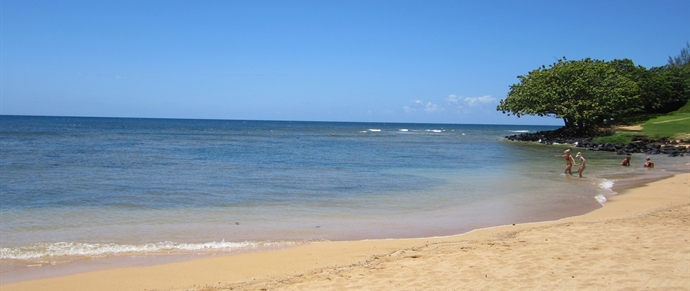 Pu'u Poa Beach
Hanalei Bay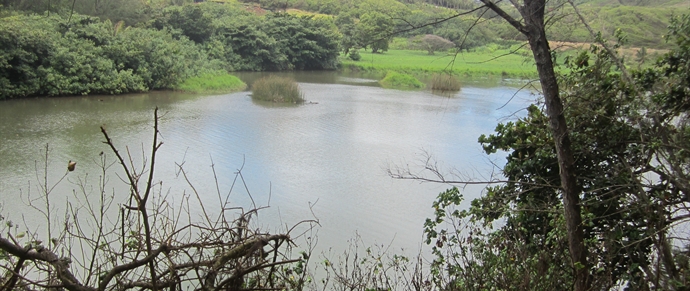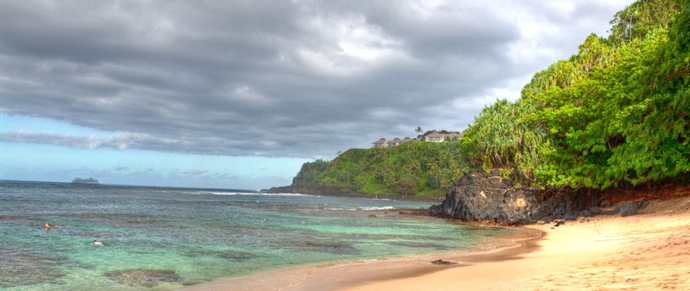 Hideaways Pali Ke Kau Beach
North Shore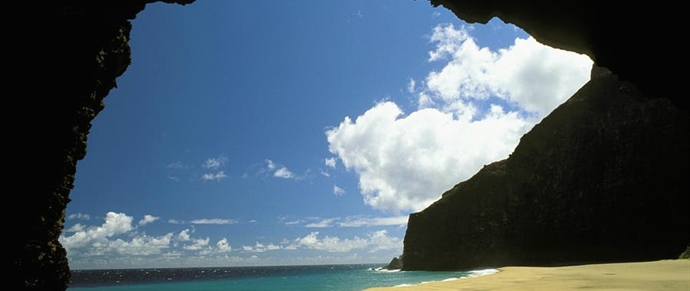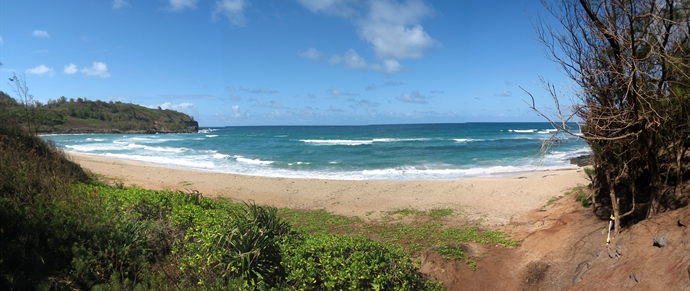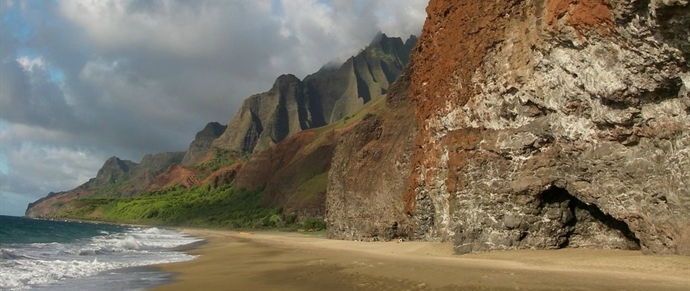 Kalalau Beach
North Shore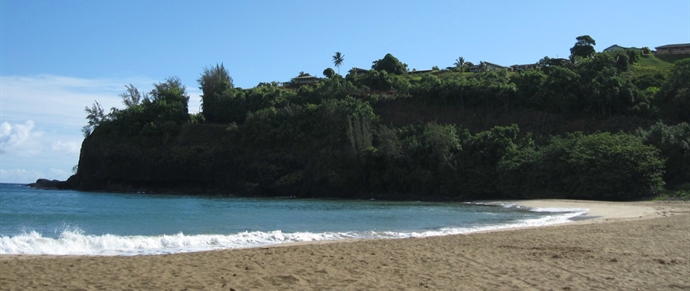 Kalihiwai Beach
North Shore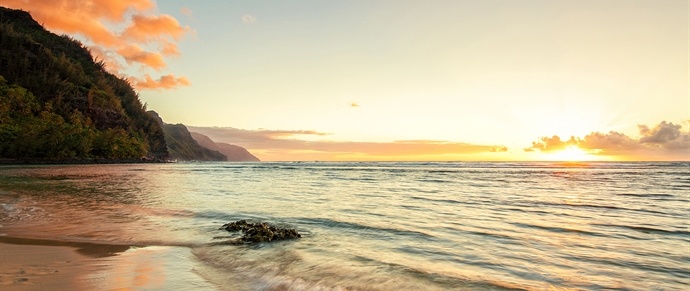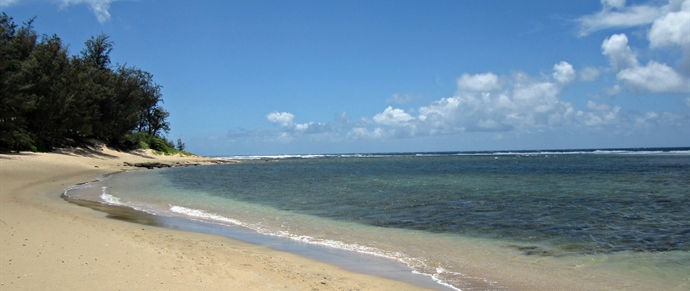 Cannons Beach
North Shore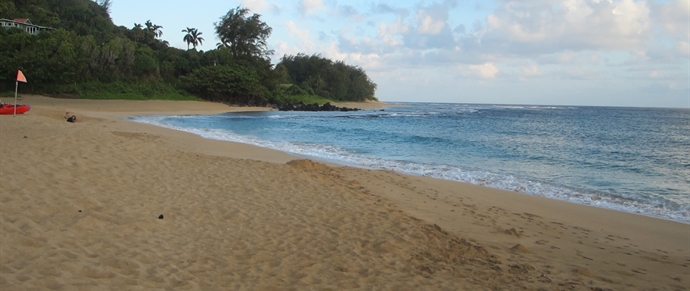 Haena Beach Park
North Shore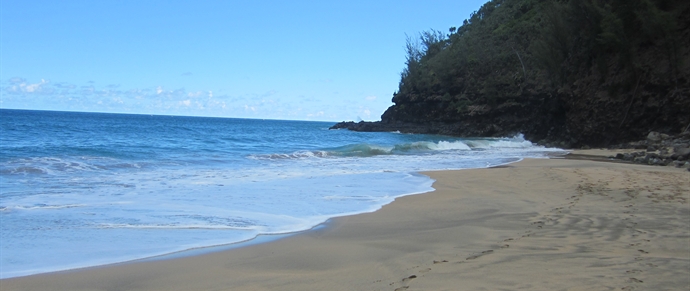 Hanakapiai Beach
North Shore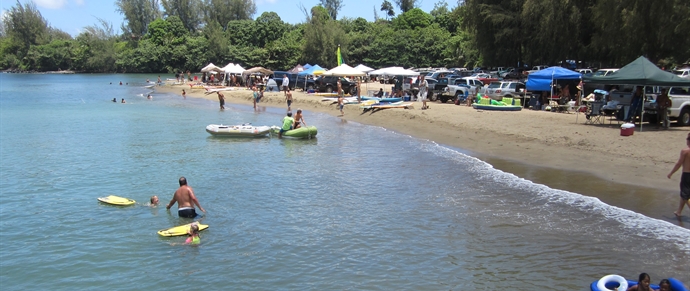 Black Pot Beach Park
Hanalei Bay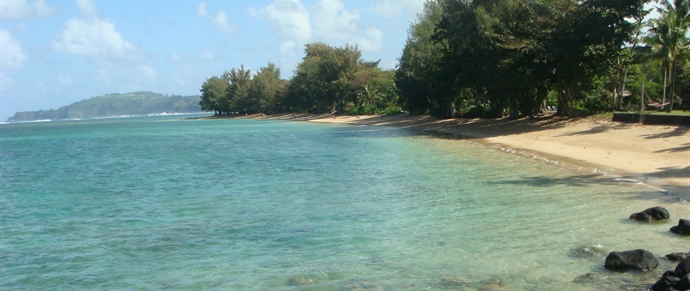 Anini Beach Park
North Shore