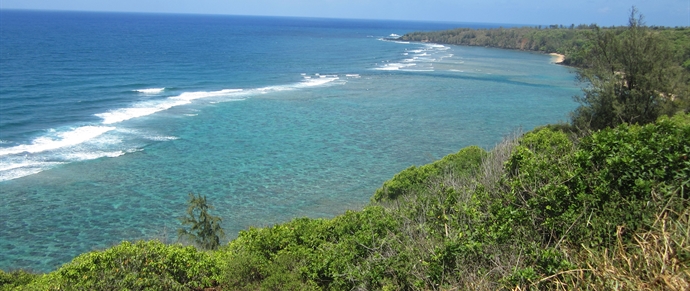 Pilaa Beach is a sparsely visited beach. It is difficult to access and since the nearshore ocean bottom is rocky, it's not a good beach for swimming. The beach is a good spot to just relax without the crowds, but since the trail to it is rocky, it's even challenging to bring a picnic basket.
This beach is actually two sections of sand divided by a rocky point. The eastern section is protected somewhat by Kepuhi Point. A stream crosses the western section of sand. A wide reef extends from Kephuhi Point to Kilauea Bay, two miles to the west. During calm conditions, the western section has a couple of sandy bottom areas that are good for swimming. The outer section of the reef has a channel that is a major drainage point for the reef. A powerful rip current runs through this channel during periods of high surf. It is visible from the access trail on the hill to the west. The reef in front of Pila'a and the rocky shoreline west of the beach is popular with experienced snorkelers and spearfishers.
The property behind Pilaa is privately owned and there is no direct right-of-way to the beach. Both pockets of sand can be seen from the hill to the west. A trail from the base of the hill leads over the rocky shoreline to the west section of the beach. The trail drops 180 feet in elevation and is about a half mile long.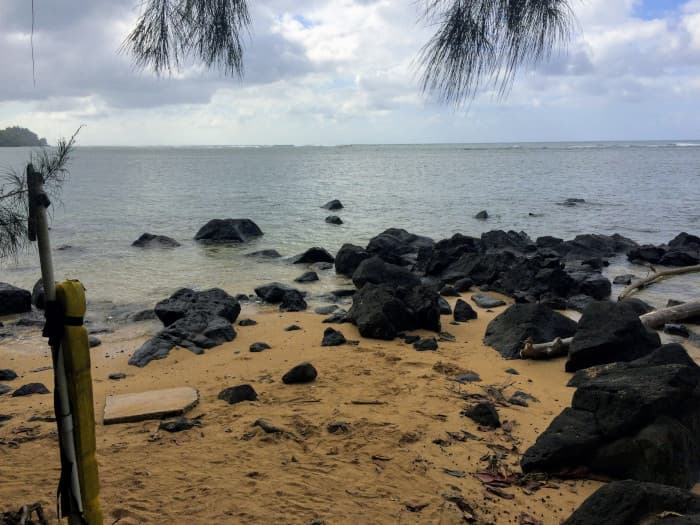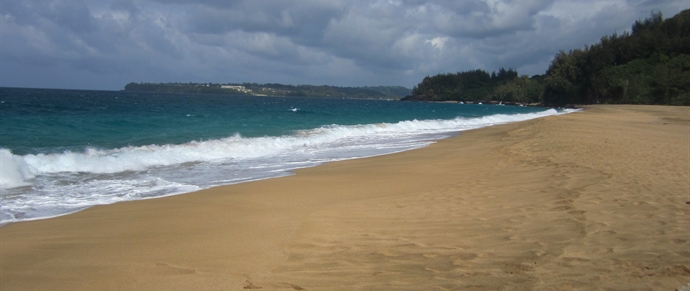 Lumahai Beach (West)
Lumahai Beaches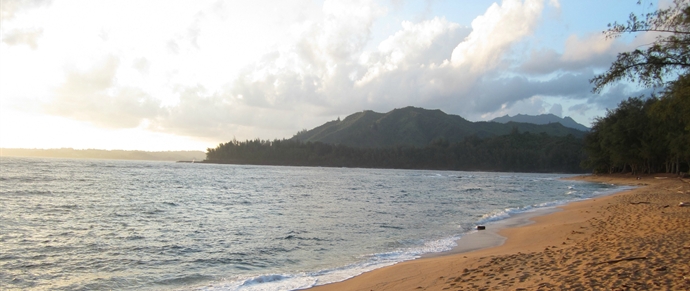 Wainiha Beach Park
North Shore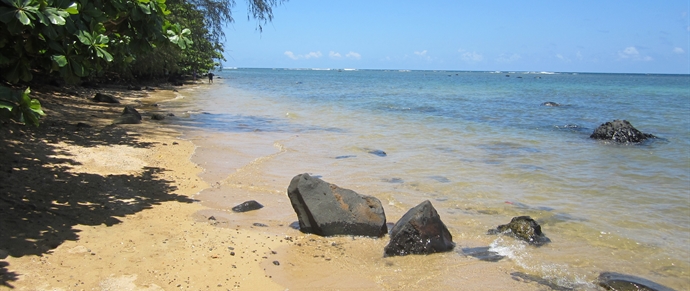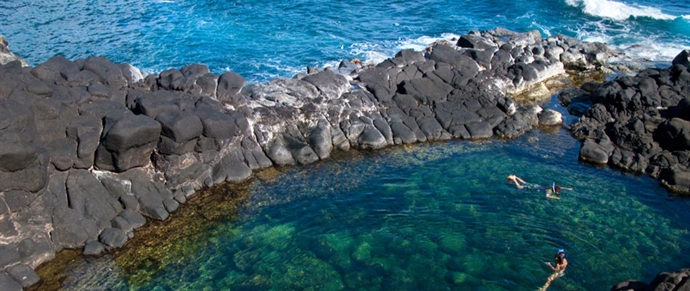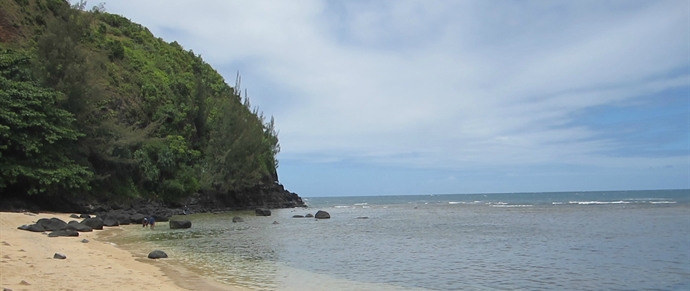 Sea Lodge Beach
North Shore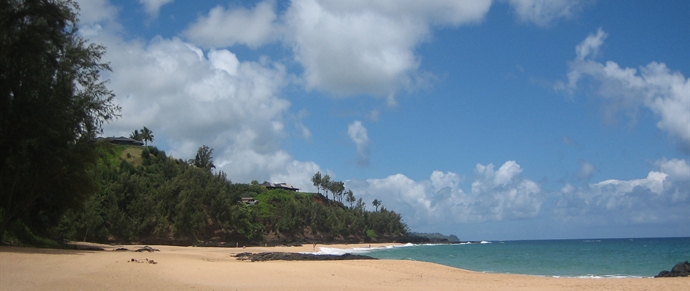 Secret (Kauapea) Beach
North Shore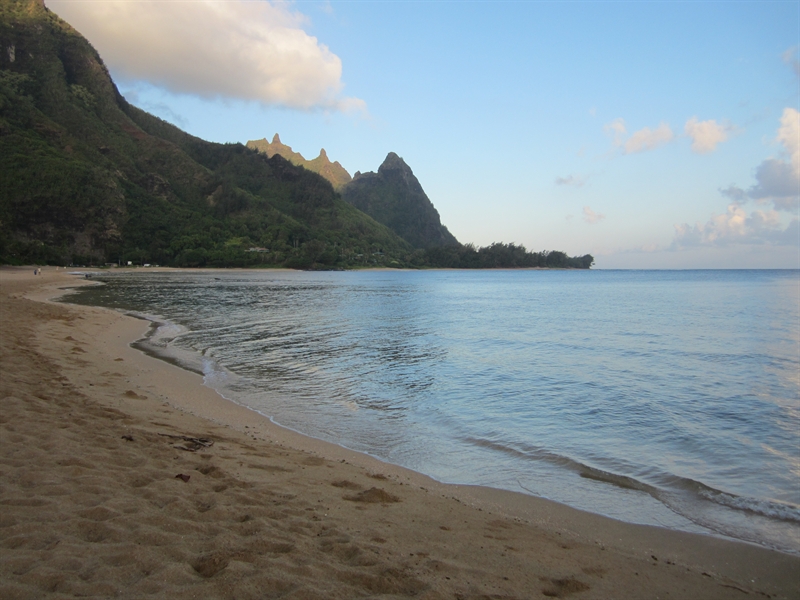 Tunnels Makua Beach
North Shore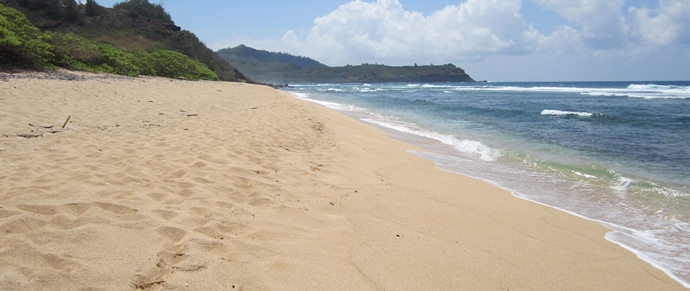 Waiakalua Beaches
North Shore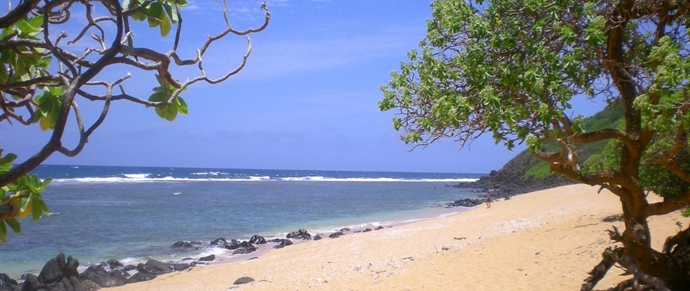 Larsens Beach
North Shore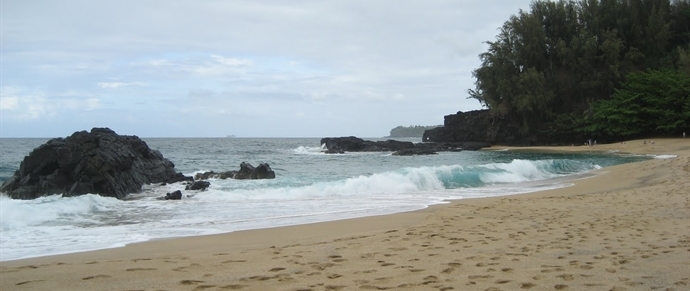 Kahalahala Beach
Lumahai Beaches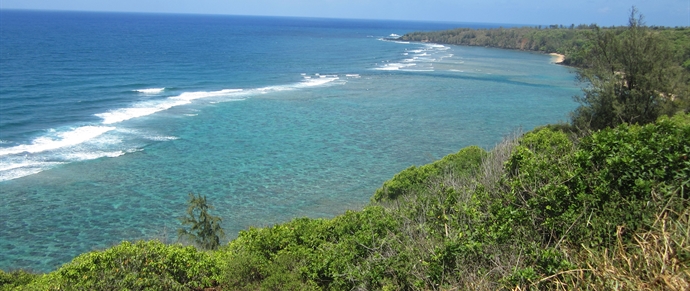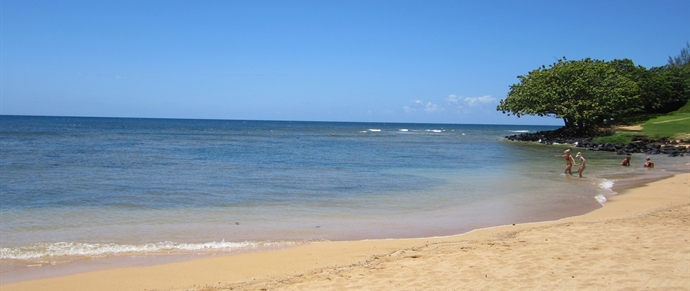 Pu'u Poa Beach
Hanalei Bay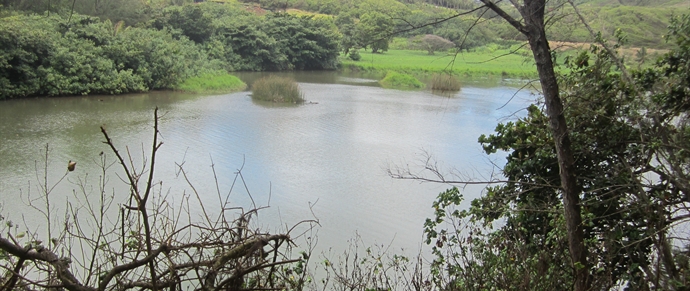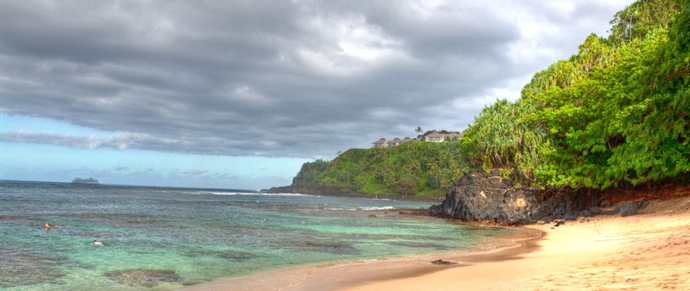 Hideaways Pali Ke Kau Beach
North Shore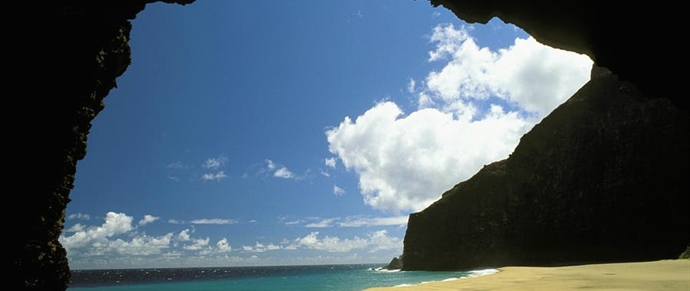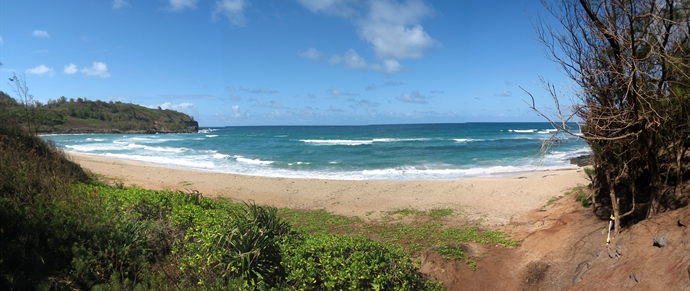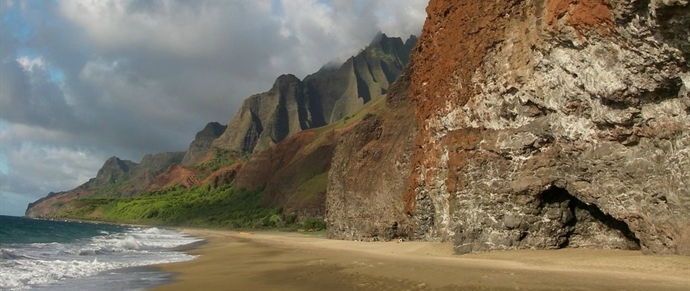 Kalalau Beach
North Shore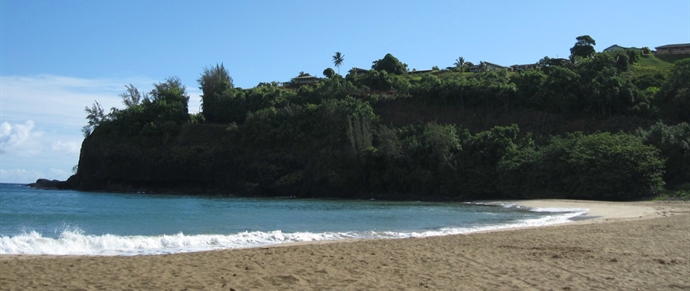 Kalihiwai Beach
North Shore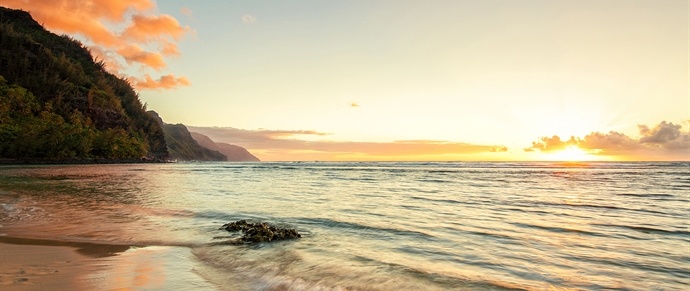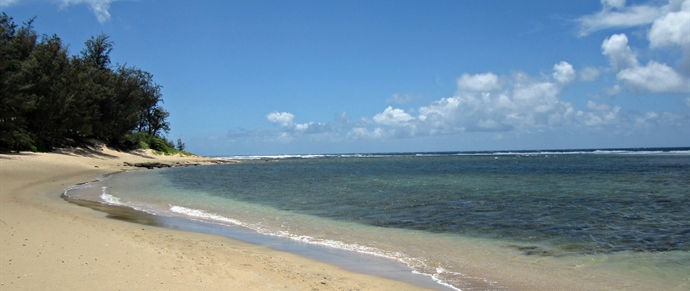 Cannons Beach
North Shore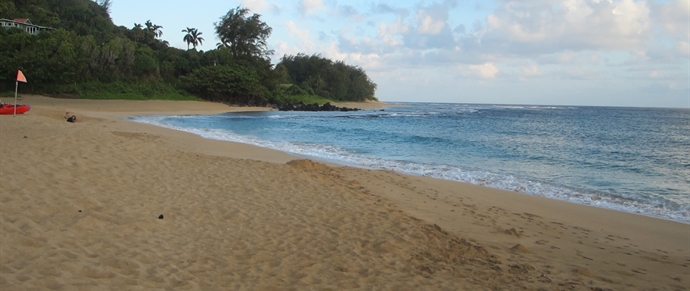 Haena Beach Park
North Shore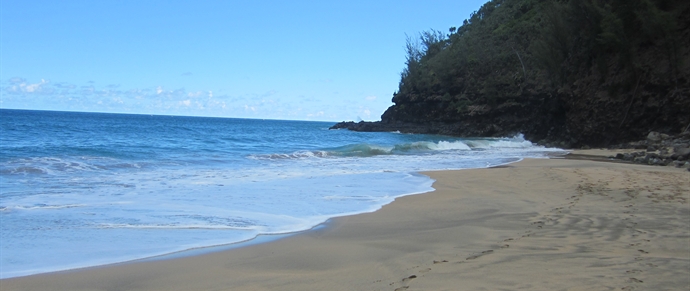 Hanakapiai Beach
North Shore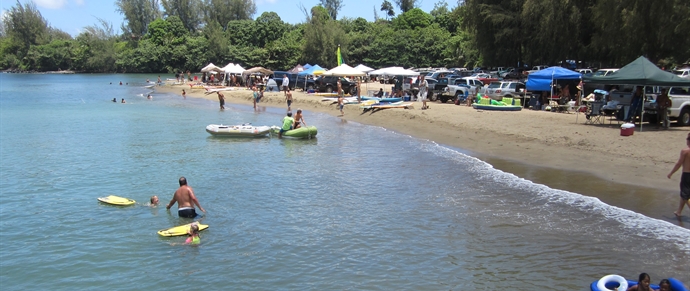 Black Pot Beach Park
Hanalei Bay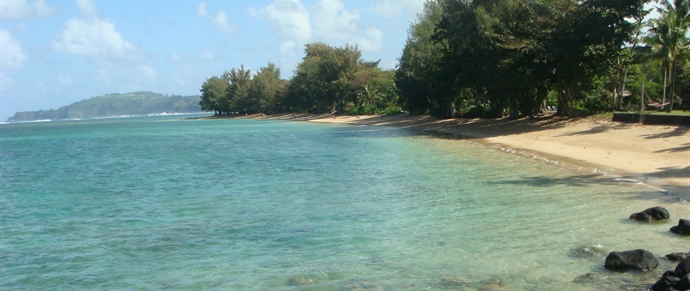 Anini Beach Park
North Shore