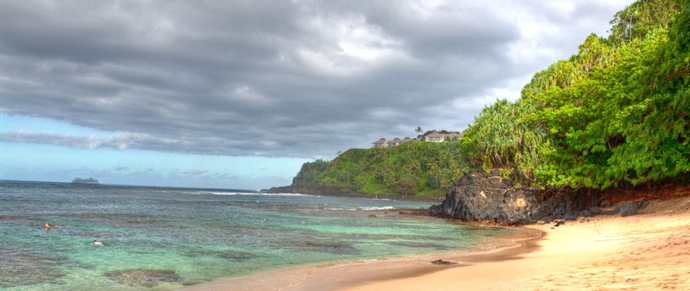 Hideaways Pali Ke Kau Beach
The Hawaii name of this beach is Kenomene Beach, but it's usually just called Hideaways Beach, or the Pali Ke Kua Beach. However, Pali Ke Kua beach is considered by us as a separate beach because access is different. But they are connected by a large rock outcropping, so you can swim between them easily. Hideaways isn't so hidden nowadays, but it's still a great Princeville beach to visit. Hideaways Beach is near Pali Ke Kau Condos and the St. Regis Resort in Princeville. Beware, to get to this beach you must hike down a steep rocky path. There are metal hand rails and ropes, and you will need them (however beware of sharp rusty edges). On the other side of the handrails are deep drop offs. But all this work is worth the reward. When muddy, take extra time getting down, it is slippery.
When you get to the beach you will notice a large crescent (300 foot) shaped golden sand shore separated by a large rock outcropping. It's rarely crowded and is a great place to spot sea turtles.
Snorkeling
is best when the tide is in a little, otherwise is can be shallow in places. When the tide is in this beach gets smaller, and waves can be large.
If you want to visit this beach but would rather not hike the steep trail, you can kayak from
Hanelai Bay
either on your own or in a guided tour. You will see these kayakers land around lunch time nearly every day. They
snorkel
and spend time on the beach.
Some expert swimmers take the trail down and swim over and around the point to the
Hanalei Bay
beach of
Pu'u Poa.
You may also find swimmers coming the reverse way from Pu'u Poa.
On the trail to the beach you may want some insect repellent as there are mosquitoes certain times of the year.
Safety
This isn't a great swimming beach because of the rocky shoreline and floor. Watch for high surf which can create murky and dangerous rip currents. In winter this beach gets much smaller due to large ocean swells.
And don't forget to watch your step on the way down to the beach! (see map and instructions for more information on this)
Video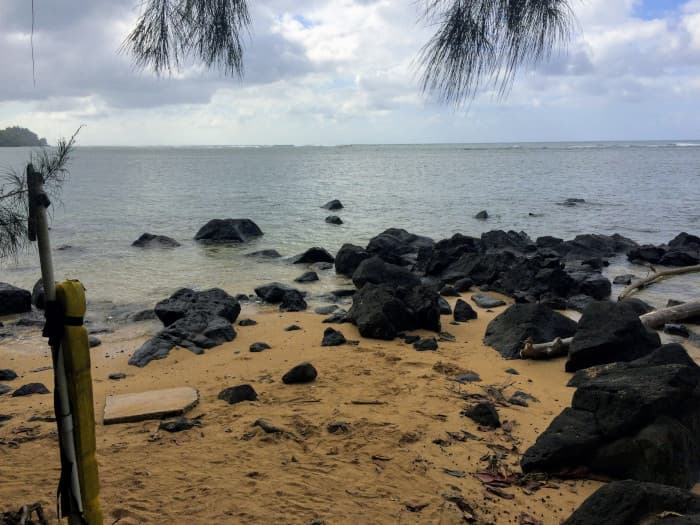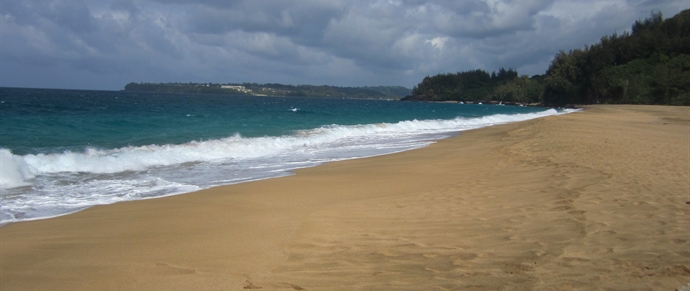 Lumahai Beach (West)
Lumahai Beaches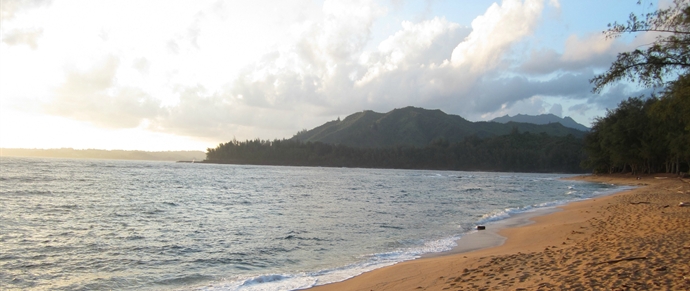 Wainiha Beach Park
North Shore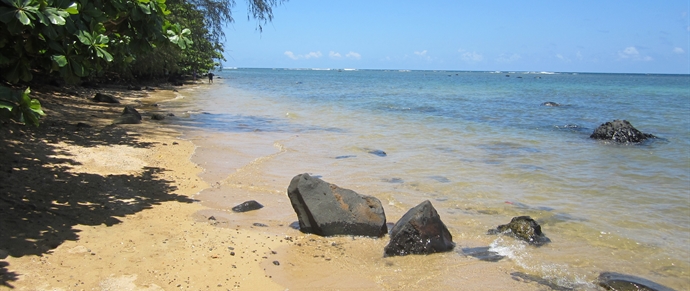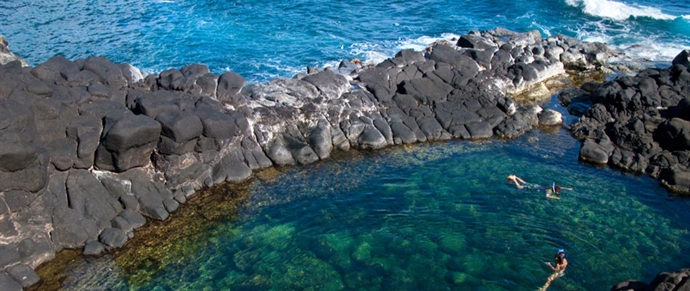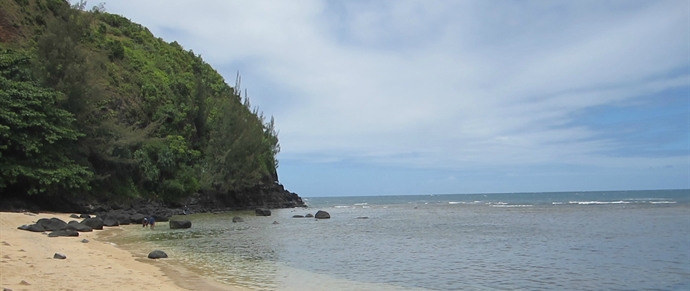 Sea Lodge Beach
North Shore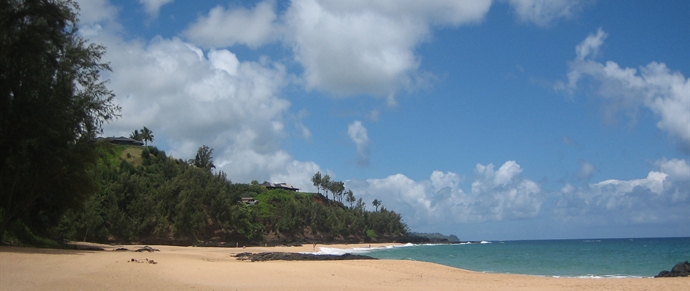 Secret (Kauapea) Beach
North Shore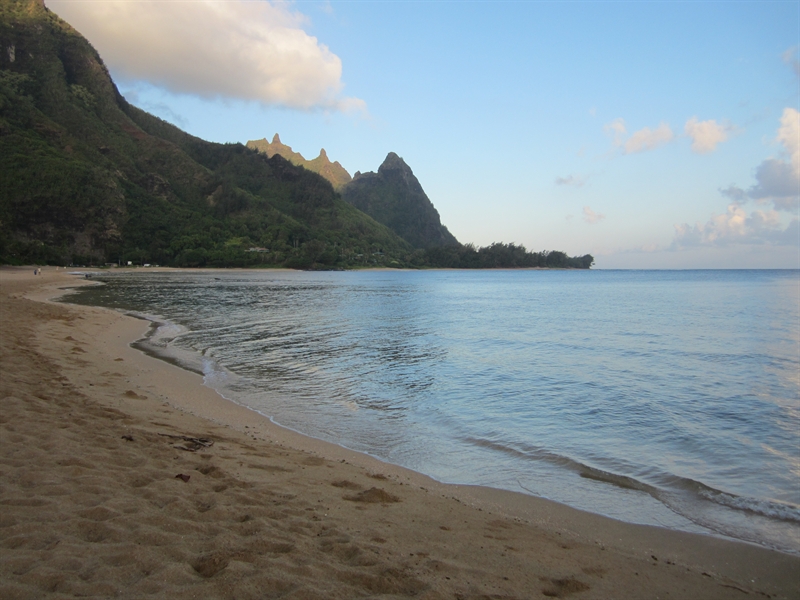 Tunnels Makua Beach
North Shore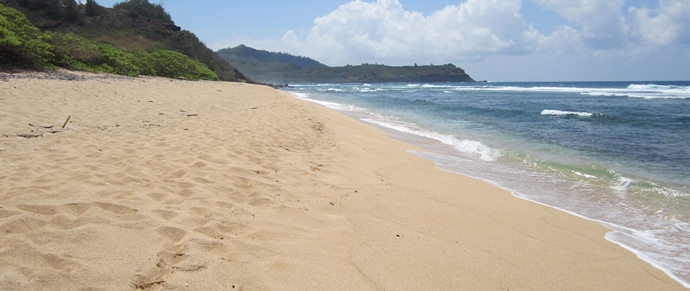 Waiakalua Beaches
North Shore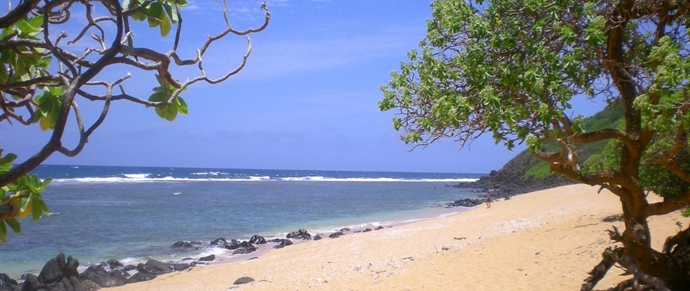 Larsens Beach
North Shore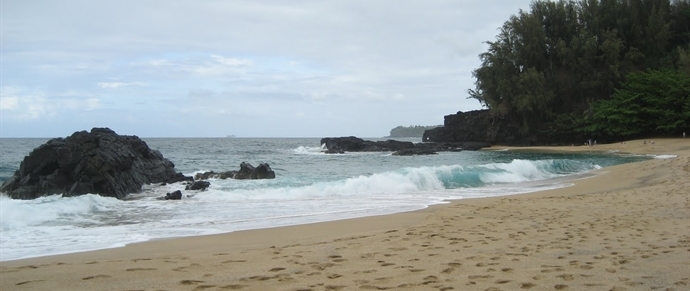 Kahalahala Beach
Lumahai Beaches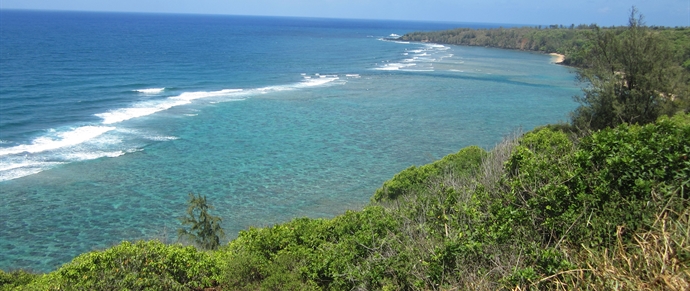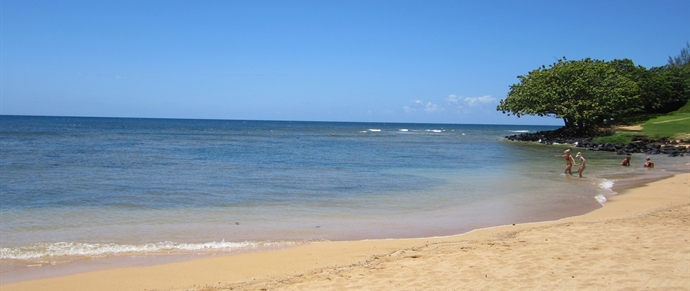 Pu'u Poa Beach
Hanalei Bay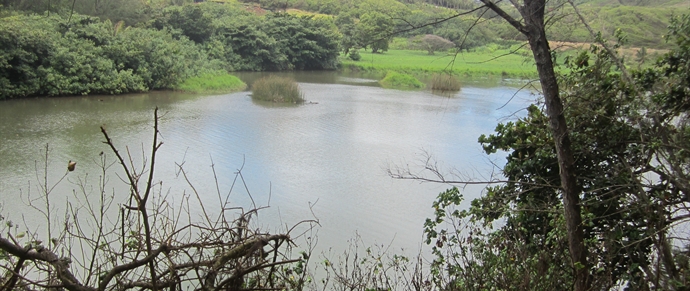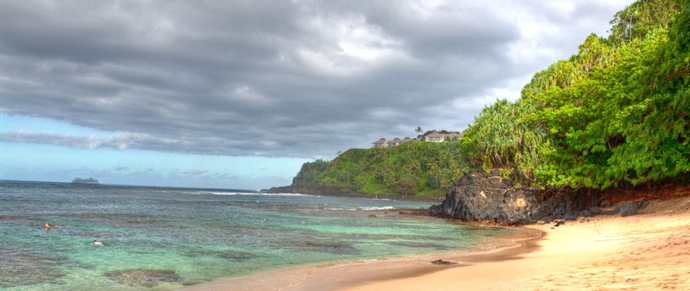 Hideaways Pali Ke Kau Beach
North Shore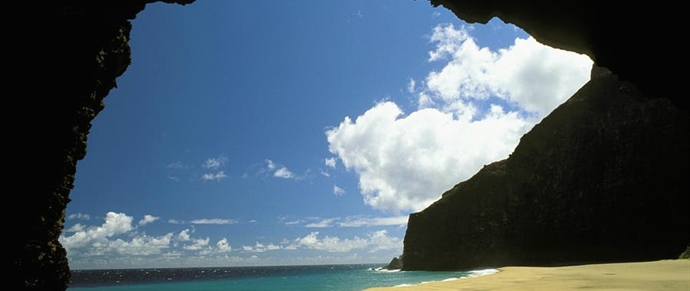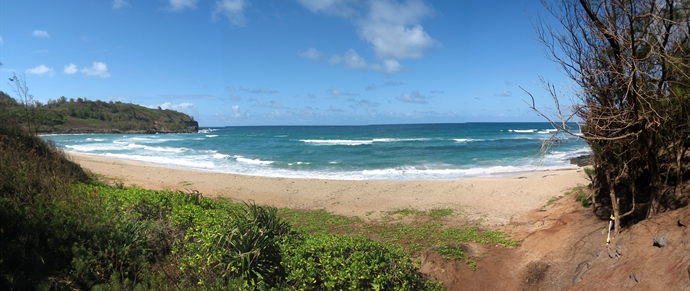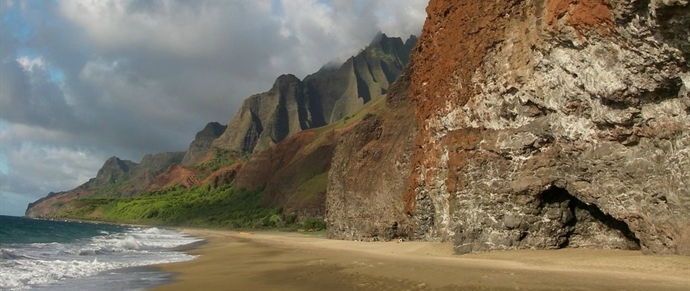 Kalalau Beach
North Shore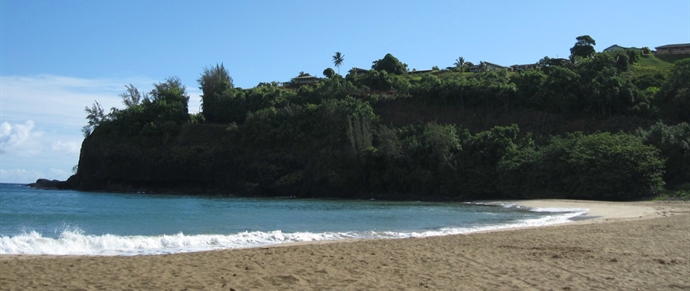 Kalihiwai Beach
North Shore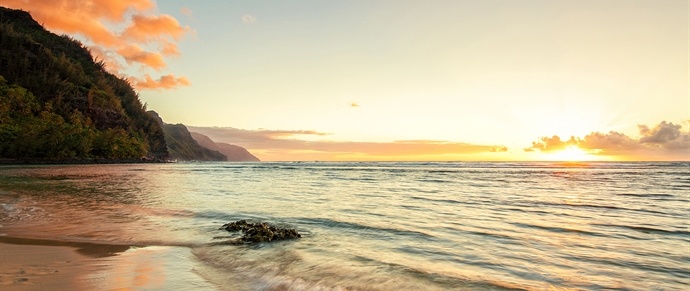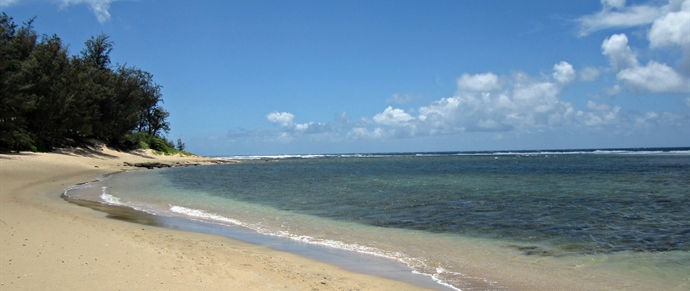 Cannons Beach
North Shore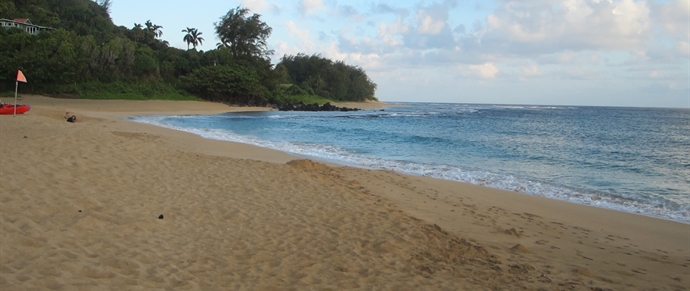 Haena Beach Park
North Shore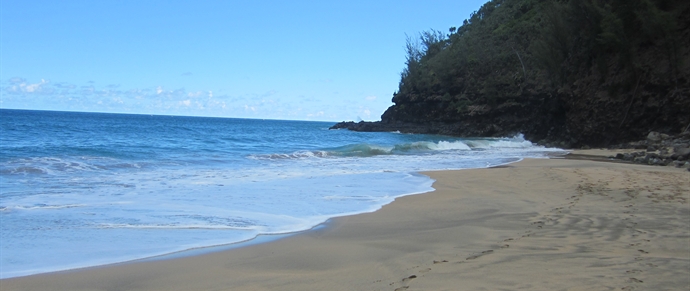 Hanakapiai Beach
North Shore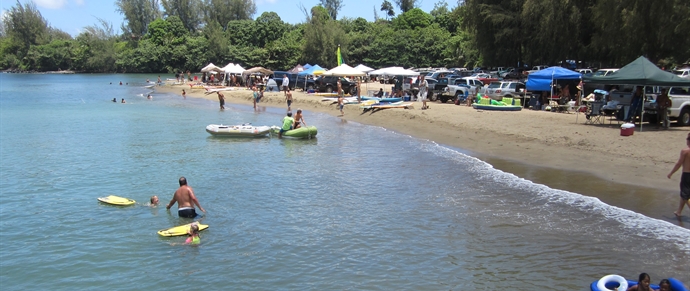 Black Pot Beach Park
Hanalei Bay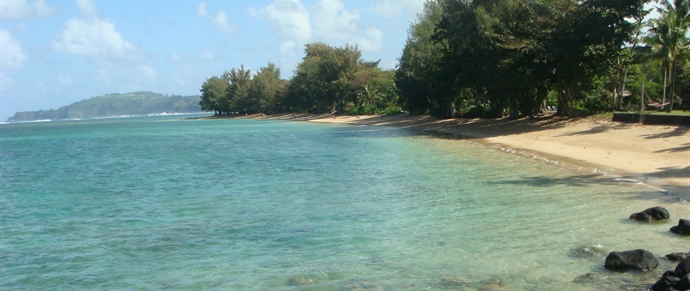 Anini Beach Park
North Shore