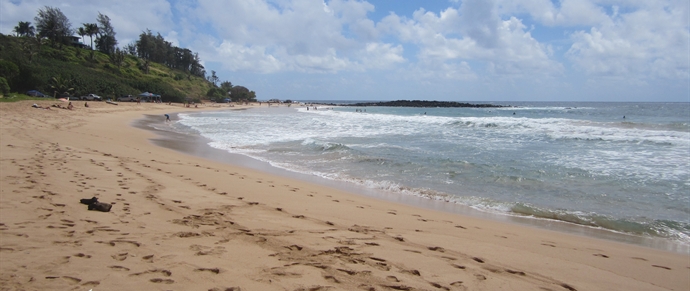 Once the town of Kealia was a thriving plantation town, with a train depot and at the nearby landing an inter-island steamer would stop for passengers. Little is left today except a post office, store and of course a large beach. The word kealia means "salt encrusted". Also, nearly every Hawaiian Island has a beach or stretch of sand called Kealia.
This white sandy beach is about one half mile long and is a local surfing and body boarding beach. Swimming also can be good here when conditions allow. During winter months you may be able to spot some whales. The northern end of this beach is generally calmer and better for swimming and body boarding. However, just because you see surfers and body boarders in the water, don't disregard the strong currents that are present nearly all times of the year. At high surf, it's not recommended to surf or attempt water activities at this beach.
The paved Kapaa Costal Path is accessible from Kealia Beach which is great for biking, jogging and walks along the shore.
Safety
This beach has strong currents, powerful waves that break on sandbars and sharp reefs. It's a good idea to stay close to shore to avoid being swept out by a rip tide.
Kealia Beach is can have strong shore break waves, dangerous currents, and riptides that make it difficult to get back to shore. Swimmers should only enter the water if it is very calm, and always stay very close to shore. The nearshore waters vary in depth and drop off suddenly in some places. Never enter the ocean during times of high surf or rough seas. Numerous drownings have occurred at this beach so use extreme caution.
Historically (as of 2012), 16 drownings have occurred at Kealia Beach.

Video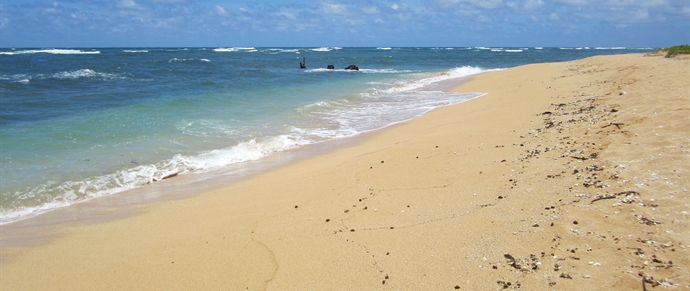 Waipouli Beach Park
East Shore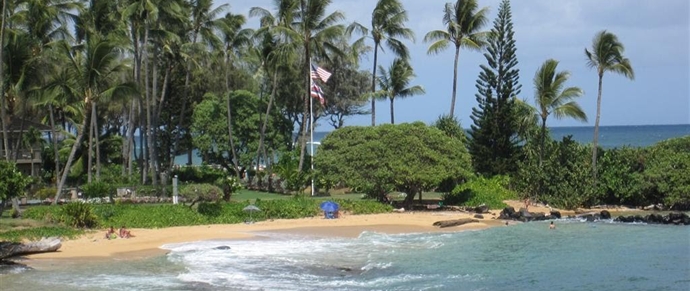 Papaloa Beaches
East Shore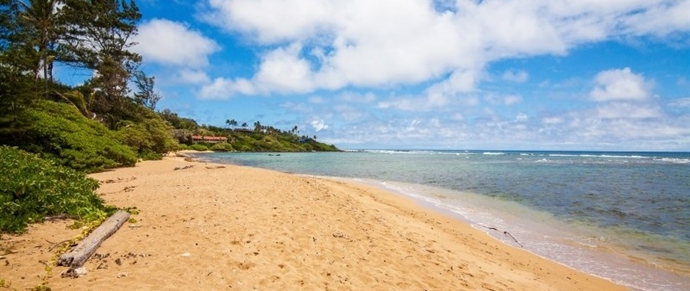 South Aliomanu Beach
East Shore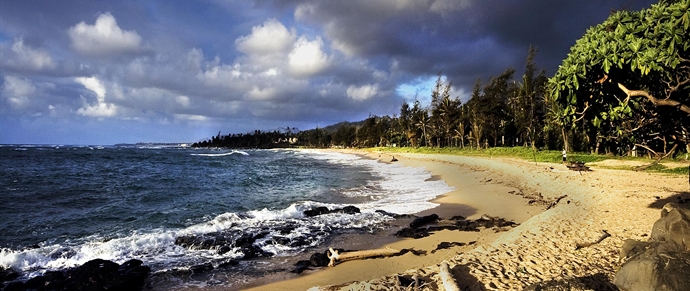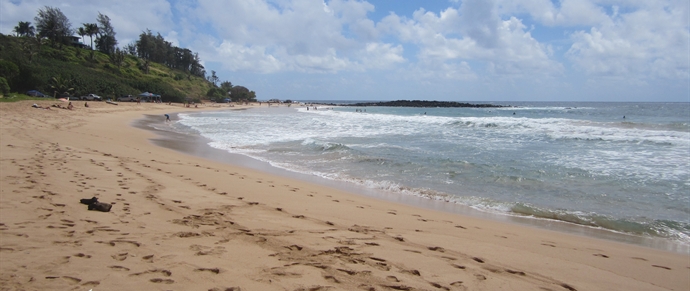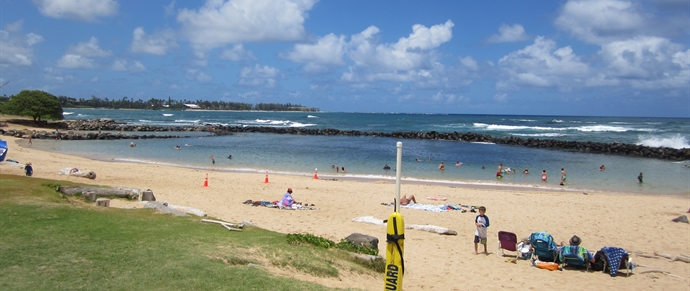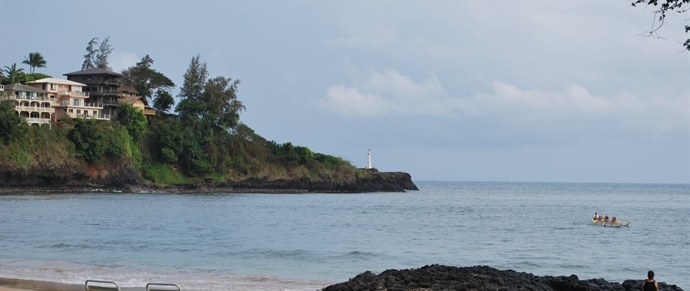 Nawiliwili Beach Park
East Shore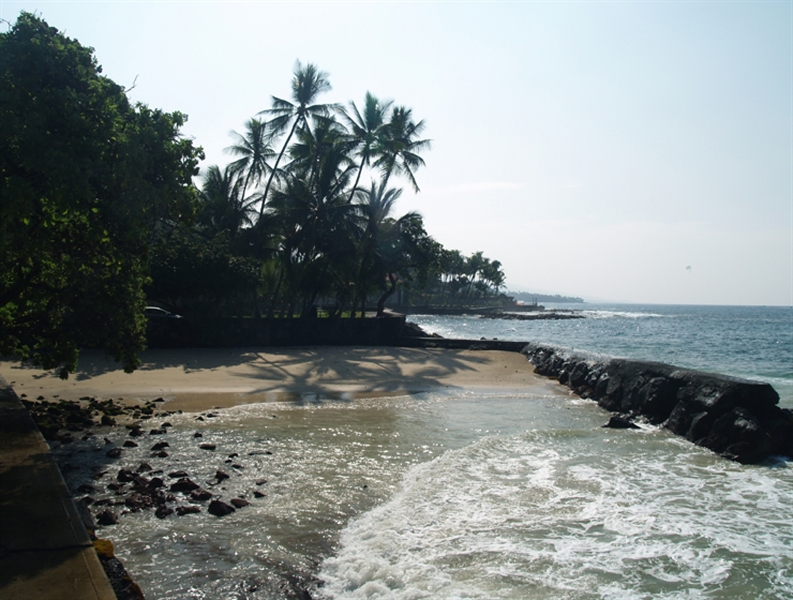 Niumalu Beach Park
East Shore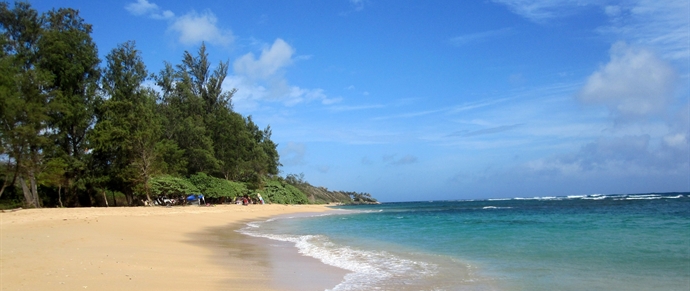 North Aliomanu Beach
East Shore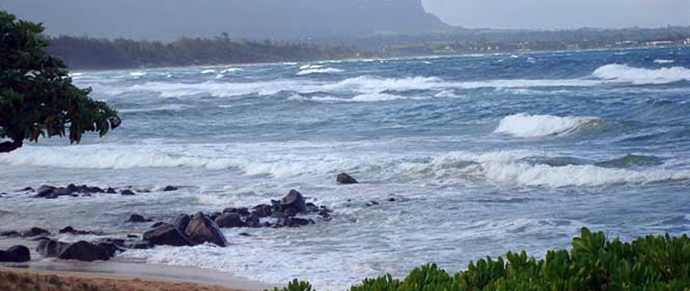 Nukoli Beach Park
East Shore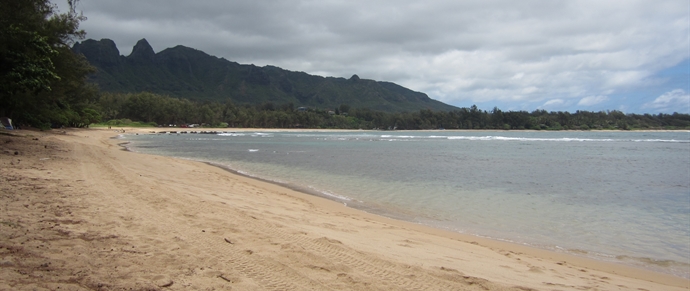 Anahola Beach Park
East Shore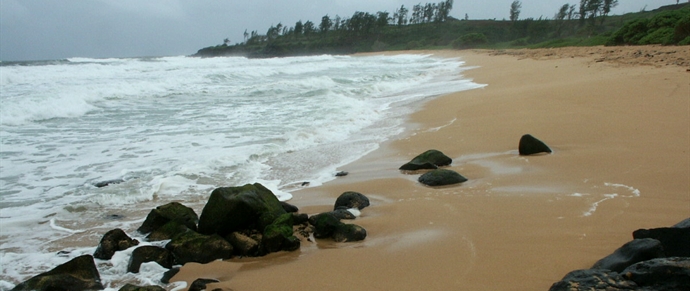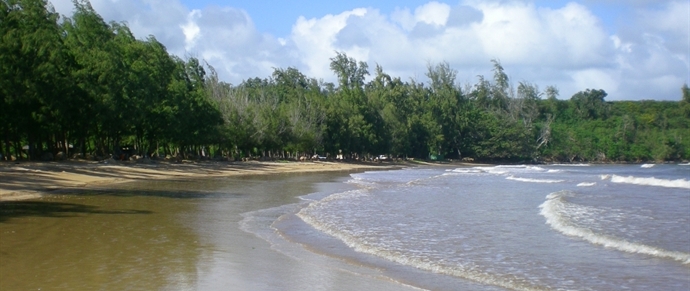 Hanamaulu Beach
East Shore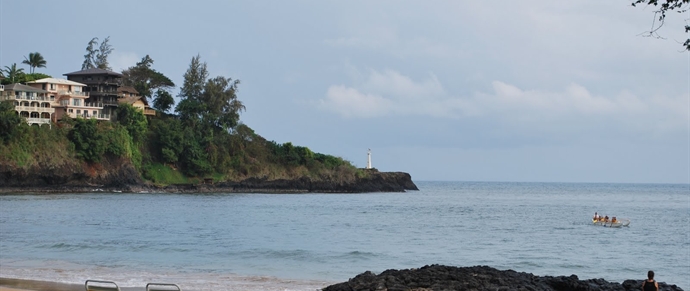 Kalapaki Beach
East Shore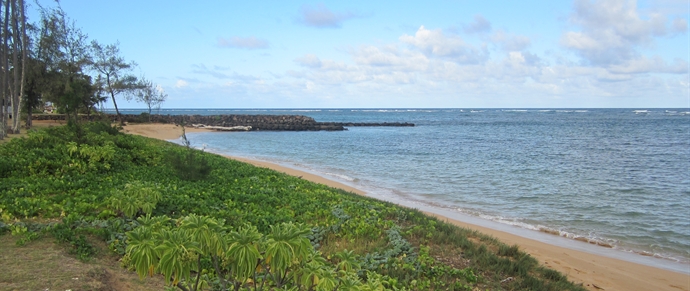 Kapaa Beach Park
East Shore